BlueSkies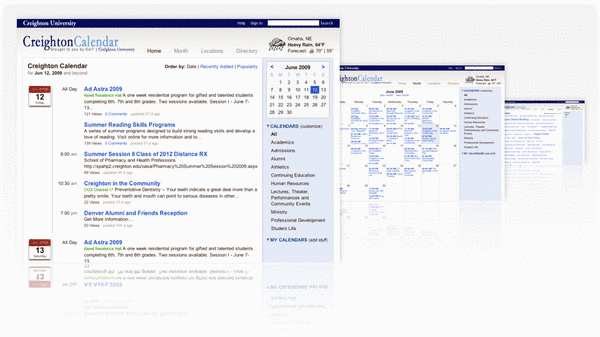 Blueskies Calendar
It began as a challenge from the CIO of Creighton University's Division of Information Technology. Basically, the challenge was: Clear the calendar clutter!
An IT team was selected and given the go-ahead. There were meetings, ideas and approvals. They met with key individuals from all over the campus over a period of several months to accommodate everybody's schedules.
They created BlueSkies.
The success of BlueSkies spread. And now BlueSkies is available to other universities, companies and organizations at very affordable pricing.